<!– Place this tag in your head or just before your close body tag –> <!– Place this tag where you want the +1 button to render –>
Hello, my name is Damon Duncan and this is my personal website. I'm an attorney at Duncan Law, PLLC so if you are looking for bankruptcy lawyers in Charlotte, NC, bankruptcy lawyers in Winston-Salem, NC or bankruptcy lawyers in Greensboro, NC then click on the appropriate link. Otherwise, this site is dedicated to a little less work and more "play".
Throughout this website you will get a glimpse into the things that are most important in my life. That list starts with my family, especially my wife Melissa Duncan. I currently work in the Greensboro, NC office of Duncan Law, PLLC as an attorney. I love my job.  Each day I get the opportunity to help other people.  I get to learn about their stories and help them through their situation.
Before becoming an attorney I went to law school at Elon University School of Law.  Being a part of Elon's charter class was a great experience.  My classmates and I had the opportunity to set the stage for the law school.  I'm confident that Elon's law school will be one of the best law schools in the state, region and eventually country.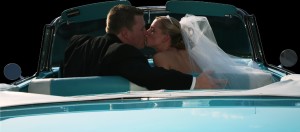 Although this site will obviously be limited in the details of my life I can assure you one thing – I am blessed. I have a great family, great friends and truly enjoy every day of life. That is the only way to live right? Enjoy the website and don't hesitate to let me know your thoughts.