<!– Place this tag in your head or just before your close body tag –> <!– Place this tag where you want the +1 button to render –>
Earlier, in this series of video ideas for lawyers, we discussed answering clients' questions in videos. Now, we are going to move to another topic that attorneys can create videos for. Let's talk about how lawyers can use videos to introduce themselves to current or potential clients.
Bio Videos
One of the most popular sections on any lawyer's website is the "about us" or lawyer bio section. A potential client wants to know who they will be hiring. For the last 20 years attorneys have simply posted a picture of themselves along with a short bio along with a list of different cases they've tried. That's not good enough any more. Upgrade your bio page with a video.
A bio video allows you to have a greater connection with your potential client. They can hear your voice, see your mannerisms and know what it will be like to sit in front of you.
However, I encourage you to make your bio video more than a spoken resume. Instead, tell your potential clients who you are, not just what you've done. What makes you different than other lawyers? What allows you to connect to your clients?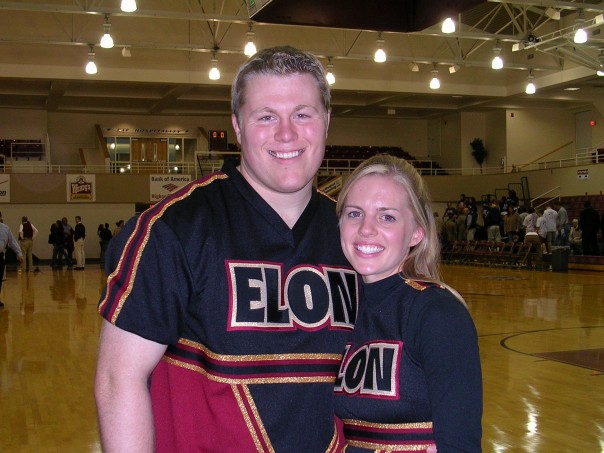 In my bio video I tell people about how we are a family run law firm. I practice with my wife and my father. I'm able to tell our potential clients about how my wife and I met in an English class during our junior year in high school. I also explain that I used to be a football player in high school that was a four-year varsity starter and first team All-Charlotte Observer Team. More interestingly, somehow I was talked into being a cheerleader in college. I never in a million years ever thought I would be a cheerleader – but it makes for a good story. I talk about it in my bio video in a somewhat self-degrading way and I can't tell you how many clients I have come in and bring up the fact that I was a cheerleader. It's a great icebreaker and it puts what would otherwise be a nervous client at ease.
Also, don't forget to do bio videos of your staff. Some of your clients will spend more time with your staff than they do with you. Show potential clients who your staff is and what makes them unique. It makes your staff feel good knowing you are willing to take to time to tell people about them and it gives depth and character to your firm as a whole.