<!– Place this tag in your head or just before your close body tag –> <!– Place this tag where you want the +1 button to render –>
In the last two weeks The Tonight Show with Conan O'Brien has taken a big hit.  NBC announced that they were going to end Leno's 10:00 p.m. show and move him back to 11:35.  This caused Conan to more or less quit.  So now what?
It looks like January 22, 2010 will be Conan's last night to host The Tonight Show.  That's a shame.  I've watched Conan for probably 10 years now.  I started watching him even more in the last four years – during law school and now after law school.  I along with so many other people don't understand how Conan is getting the shaft.  He had waited over 5 years after signing a contract to be the host of The Tonight Show to get that opportunity.  He has paid his dues and is truly one of the funniest guys I've ever watched.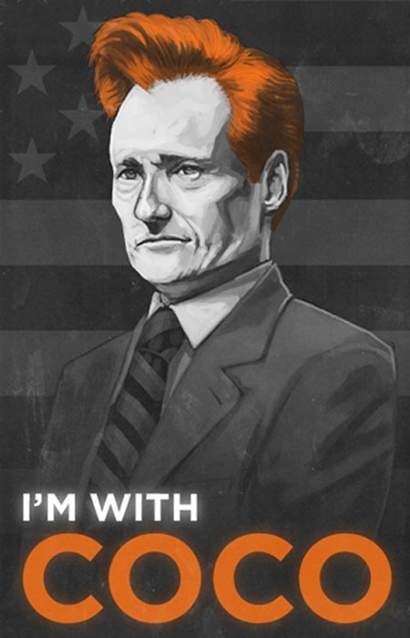 NBC and the Conan critics talk about how his numbers are down from what Leno's were.  That's true.  However, he has only had about half a year to develop a following at that time slot.  I have no doubt that his numbers would grow rapidly within the next year.  In my opinion, NBC is making a big mistake.  Through this all, Conan has become even a bigger name and Jay Leno looks like someone who has failed.  Leno's 10:00 p.m. show failed and now he has kicked out someone else to get his old spot back.
Conan will now likely move to another TV station (do it Fox!) and will compete head to head against Leno and Letterman.  Letterman will probably keep the lead for a while.  However, as "my generation" grows so will Conan's numbers.  I think he will safely secure the second spot behind Letterman and should surpass him in the next year and a half.  If anything, his popularity has grown in the last couple weeks.
Through this whole process I think Conan has shown great resolve.  He has spoken out against NBC for how they have treated him and, more importantly, he stood strong for his crew – Conan's press release shows that.  It's going to be bad having to go without Conan for the next several months (hopefully not any longer) but I'm already looking forward to where he'll go next.  Great job Conan!  What are your thoughts?
Here is Jimmy Kimmel ripping Leno on 'Leno'!