<!– Place this tag in your head or just before your close body tag –> <!– Place this tag where you want the +1 button to render –>
Yesterday I finished my last law school class.  We ended it with a bang as we had a four hour bar preparation class.  We started at 12:45 p.m. and ended at 4:45 p.m.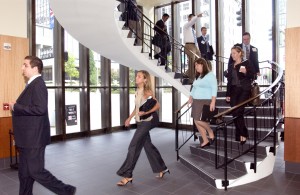 As the clock continued its journey to our freedom people in the class began to realize the importance of the moment.  There were people taking pictures and others sending e-mails summing up the their experiences in law school.  We finished our law school classes in the same room where it started.  Room 207 is where our class had 90% of their classes over the past three years.  One student summed it up well when they said, "Started here and ends here.  Take a good whiff, last time it will be like this.  3 years summed up in a room."
I'm not completely done with law school because I still have an exam on May 11th.  Even after my final exam I won't completely feel relieved.  That feeling won't come until I open the mail and receive a letter from the North Carolina Bar Examiners saying that Melissa and I have passed the bar.  Oh, what a feeling that will be!  No matter where you are at when that happens you will know we passed – it will be that loud.  At that time we will truly be able to exhale.
Unfortunately, I don't think it will be until then that we are able to really look back at our time in law school and fully be able to define it.  I would imagine that by that point we will have forgotten about the small petty things that go on at every law school.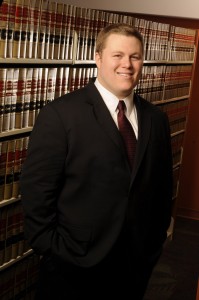 We will have had a better understanding that despite the number of faults that our law school has had, they did a pretty good job.  There is no manual on how to open a law school – more importantly, there is definitely no manual of how to open a law school when that law school is trying to be different and progressive in how it prepares students for the practice of law.
Elon Law has been a great place to go to law school.  The first class of law students, the Class of 2009, has set the stage for all other classes.  I would be concerned about the law school if I didn't see every class that follows doing more and doing it better than our class.  That's no back handed comment to the Charter Class, instead, it is a compliment.  We have been the pioneers to see what works and, just as important, what doesn't work in this new model for legal education.  Our work and trial and error experience will ensure that future students get the type of education that will make them great attorneys.
As my law school time comes to an end, I'm happy about the future of Elon Law and am anxious to take and pass the bar.  I'm also excited to see the success that my classmates will have around North Carolina and the entire country.  Congratulations and good luck everyone!